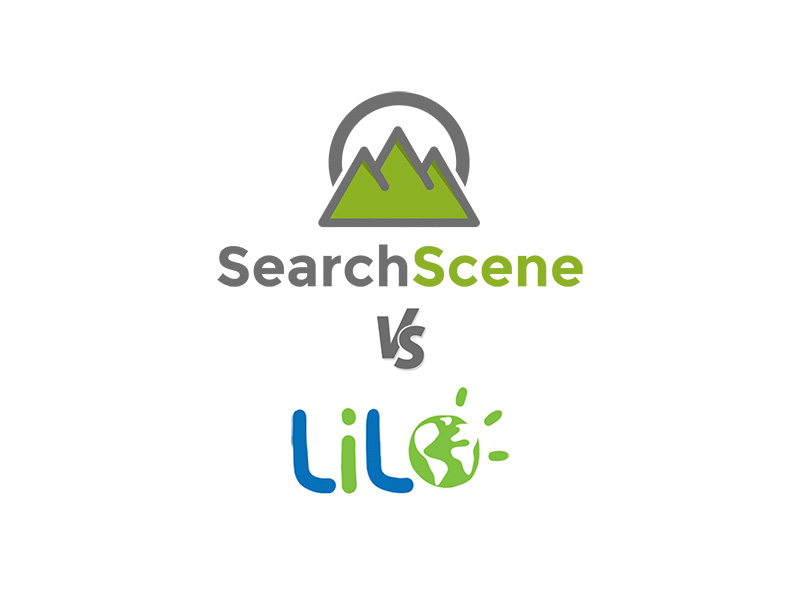 SearchScene and Lilo.org are two charitable search engines hoping to inspire people to give back while browsing. We take a look at how each measures up in various categories.
Central mission
The central aim of both Lilo.org and SearchScene is fairly similar – they allow people to donate to charity while they are using the search engine. Instead of using Google, who are focused mainly on making profits, they provide a more ethical and sustainable alternative.
Lilo is a French search engine which allows its users to finance various projects free of charge, because they donate part of the revenue they make to these charitable endeavours. You collect 'water drops' as you search, which you can then give to the projects that you care about. Lilo then donates the corresponding money to those chosen projects.
SearchScene operates in quite a similar way in that you can choose the charities you wish to support with your searches. This is done by clicking the heart button in the top right corner and then selecting your chosen charities from the list.
Every search you make counts as a vote and that vote is divided up between your chosen charities. At the end of each year, SearchScene takes the aggregate votes for each charity on the list and divides their charitable contributions between them accordingly.
SearchScene has more of a global appeal in terms of the charities they support, whereas Lilo have opted for more local and perhaps lesser known projects.
SearchScene is the superior choice if you want a similar experience to using Google.
Donations to charity
As we've established, both Lilo and SearchScene aim to donate to charities and charitable projects as their primary mission. However, how much of the money they make do they actually give away?
Here at SearchScene, we donate 95% of of the profits we make from advertising to charities including UNICEF, Oxfam, WaterAid and Eden Reforestation Projects.
On the other hand, Lilo donates 50% of their advertising revenue to social, environmental and animal rights projects including The Hummingbird Movement and Doctors of the World.
Design
Lilo has a clean and basic search page, much like Google, with a counter for the euros they've collected from users so far and a water drop counter for the number of searches a user has carried out.
On the other hand, the SearchScene homepage displays a stunning daily wallpaper of a different location around the world, which reminds users of their mission to save the planet.
It's worth mentioning that you can switch your homepage wallpaper scenery on and off via a switch in the side menu, so you can have the same minimalist homepage on SearchScene that you get on Lilo/Google, if you prefer. SearchScene also has a dark mode which is great for reducing eye strain and for saving energy. It's all about the options!
Search experience
One of the main things that people are concerned about when switching from Google is whether the service they receive will be of the same quality. Google has dominated the search engine market for so long, and we have all become accustomed to how it works!
In terms of the search experience, we look at whether users will feel like they are 'compromising' if they switch from Google to Lilo or SearchScene.
Both SearchScene and Lilo are powered by Bing (Microsoft) which provides the results for the majority of charitable search engines. This means that the actual list of results is likely to be very similar. However, on Google, it's the additions such as instant answers and knowledge panels that make a difference, and this is where SearchScene is a superior choice.
When you run an informational search, SearchScene has a far more detailed knowledge panel and in-depth results page where Lilo just has a short snippet from Wikipedia. In the example below, you can see the difference when we searched for 'George Michael' on both search engines.
Where Lilo just displays a generic snippet taken from Wikipedia, SearchScene shows users a rich knowledge panel including clickable information such as his top songs, albums, movies and TV shows and who people also search for.
Conclusion
On the whole, although both Lilo and SearchScene have a noble central mission, SearchScene is a superior choice if you want a similar experience to using Google. The fact that we donate 95% of our profits to charity is also a winner! Whichever charitable search engine you choose, we commend you for taking that step away from Google. Check out our comparison charts here for more information.