Top 5 Charitable Search Engines

Our comparison charts say it all! See how SearchScene compares with the top 5 charitable search engines below…
Charities Comparison
All the charitable search engines listed below donate to charity to help make the world a better place, but the amounts we donate and the charities we support can vary greatly. Some of us let you choose which charities you want to support and some of us let you choose multiple charities. See how SearchScene compares below…
Amount Donated to Charity
Animal & Wildlife Charities
Ability to Choose Charities
Support Multiple Charities?
Search Results Comparison
See how SearchScene's mainline search results compare to the other leading chartable search engines…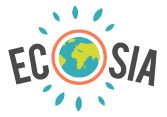 Knowledge Panels Comparison
Knowledge panels are the boxes of data that appear to the right hand side of your search results (on desktop) and at the top of your search results (on mobile devices). They contain a wealth of additional information related to your search. As you can see below, SearchScene's knowledge panels are the most advanced there are, often showing more information than the knowledge panels you'd find on Google.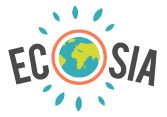 * OceanHero's knowledge panels contain just some of this data and in text format only, whereas SearchScene's knowledge panels include thumbnail images for actors, movie posters, TV shows, album artwork, book covers, similar artists, similar actors, similar authors, similar books, etc.
Instant Answers Comparison
Ask SearchScene a question and you might just get an answer! See how our Instant Answers and widgets compare to other leading charitable search engines below.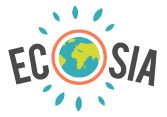 Privacy Policy Comparisons
Your privacy is important! SearchScene has a rock-solid privacy policy. See how it compares to the others below…
Does not save your searches
Does not save your IP address
Does not sell your data to advertisers
Doesn't use external trackers
Deletes web host's server logs
Apps that blocks trackers, etc.
* Ecosia stores your searches but anonymises them within one week.
Many search engines have patchy privacy policies. Usually, if they are saving and sharing your data, they tend not to explicitly mention it. This doesn't mean they are doing so, but it also doesn't mean they're not. In compiling the privacy comparison above, we read the privacy policies of the websites listed and looked at their source code. If we were unsure, we listed ?? in the table above. You can check out SearchScene's privacy policy here.
Give SearchScene a Try!
Give SearchScene a try and see what you think! Check out our how it works page and watch our short video. If you like what you see, go ahead and install our free browser extension or download our app. Give it a try for a couple of weeks and help save the planet while searching the web!